Looking for Authors for Exclusive positions! Paid. DM the Admin on Discord if you're interested. LINK
Author's Note:  it's my mom's birthday today, so I'm posting an update a little earlier than intended as I would probably be busy later on.😝
Happy birthday to the love of my life! 😆❤️ 
---
The competition started on a seemingly propitious summer day. Banners were strewn across the city in color, with posters of significant contestants who wowed the crowd for generations plastered on random walls. Everyone was in a festive mood.
In the colosseum, I had paid a handsome amount for the box seat I was currently at. Because pets were not allowed to enter, I hid Seiran in my soul space, and he was currently asleep. The box seats in the colosseum were high enough to properly see the contestants below. Because this was the most expensive seat for non-royals, I was seated in between the nobles who turned towards me with questioning glances which I decidedly ignored. So what if I was not a noble in this country? I paid for this seat, so I had my rights to be here. Hmph.
The box was right beneath the royal family's sectioned area, and I could properly see Taren sitting beside his mother. When he saw me, he quickly did a wave and excused himself to his family. Every noble turned their heads to bow and look at the second prince who was jovially headed this way, his golden hair standing out conspicuously amidst the black. I pretended not to notice the noble girls staring daggers into my back as Taren paused in front of me with a smile. Because there were no other seats available, he glared at a certain high-ranked duke of the Tiu clan who sat beside me, and the poor fellow had to get out of his seat to stand in the back with a sorrowful look.
"It's been only a year since we last met. Don't you have two more years till we meet again?" I kept my voice low as to avoid the nobles who were obviously eavesdropping on our conversation, if their crouching positions were any indication.
"I can't hear you." He leaned closer to me that my lips were almost touching his ears.
"I said, you're ugly," I shout-whispered into his ear, and he started shaking with laughter. He had obviously heard me the first time I spoke.
"Shh, it's starting." He looked like he was about to grasp my hand, so I quickly folded my arms across my chest. I heard Taren cluck his tongue and I wanted to knock his teeth out. How dare he be flirty with me! I decided to ignore his existence.
The competition started with practitioners of the Nascent realm in an elimination style of tourney. My two disciples who were competing in the competition waited at the side of the ring patiently. They were both Jin's friends from school, and they were named Dewei and Zixin, the very friends of his who got into a squabble with the Chu Tan clan years ago.
When they had come to me for permission to participate in the Flying Lotus competition, I had initially denied them. I told them the same thing I had told Jin years ago. "If revenge is what you seek, I won't allow it. Nothing good comes out of it, and it will only taint your heart, crippling your abilities to cultivate." Perhaps the reason for the slow progress of the noble's cultivation was because of their tainted minds as well…together with their stupidity.
Dewei and Zixin came back to me a few days later with a change of heart.
"Sect Master, we humbly apologize for our horrible mindset." They hugged their fists and bowed to me.
"You don't need to apologize," I waved away their worries. "One can't evade such thoughts."
"Sect Master, please allow us to join the competition. We won't be doing it for revenge against the Chu Tan clan, for we have put that in the past. We are willing to compete in order to show the glory of the Moonlight sect which Master made in order for us mere commoners to ascend to the Heavens at last," Dewei said this with such emotion that his lips trembled.
"We won't die from getting kicked in the balls anymore! This is all thanks to Sect Master," Zixin said happily. Wait, it's not normal to die because of that, you know!
"Sect Master Goddess, please grant us permission!" They bowed their heads so low, they were about to touch their knees. But why was my title suddenly longer, hey!
I sighed heavily. I was partly relieved by their change in mindset, but I was afraid of the commotion it would cause if they were to stand on stage and declare that the Moonlight sect was actually a legitimate sect which held knowledge that the noble's did not have. I was rather negative minded but I honestly did not want to cause so much trouble in the mortal realm.
The tournament announcer's booming voice woke me from my anxiety. His name was Ping, and he suddenly declared, "Contestant Dewei of the Moonlight sect!"
Thousands of people in the colosseum started to murmur amongst themselves.
"The Moonlight sect, made by the commoners!" The announcer looked like he wanted to laugh. I wanted to choke him. "Ah, well, anyway, contestant Dewei against Kong Dei from the Hua clan sect! The rising star of the Hua clan who recently cultivated to become a Middle Nascent realm practitioner!"
As the two stepped onto the stage, I fisted my hands on my lap in worry. Although I had checked Dewei and Zixin's progress constantly ever since they said they would take part in the tourney, I still felt ill at ease. I knew they were capable of winning, but I didn't want them to be hurt in the process.
"I wonder who the master of the Moonlight sect is," Taren said from beside me. I had almost forgotten his entire existence. "I don't know yet of the abilities of these children, so I cannot say if the master is foolish or cunning."
It was awkward hearing someone talk about yourself in third person, so I just kept the flow of the conversation as if it had nothing to do with me. "Why do you say cunning?"
"Cunning because that person waited until many commoners reached an age where they were capable of understanding the secrets of cultivation. With this, that person would be able to create an enormous army under his jurisdiction. That thought alone is alarming."
Big drops of sweat rolled down my face. I wasn't creating an army! I really wasn't! I cried out in mental anguish. I promise I was just helping them retain their pride!
"Ha ha," I laughed awkwardly. "Why are you telling a commoner like me for? I'm just…" My voice faded as I saw the look in his eyes.
"You're saying you're still a commoner after being able to purchase these box seats?" He raised a golden eyebrow, and I surreptitiously wiped away the sweat that had fallen on my lashes.
"It wasn't that expensive…ha ha." I started fanning myself as I blew out a stray strand of hair away from my face. "Hoo, It's such a hot day today."
"These seats cost 100 Jade coins…" He looked at me intently.
Damned prince! Why was he so smart now? Could he not look into these circumstances so meticulously? I was just here to enjoy the tourney!
"I have been honest with you, so you have to be honest with me in return." A strange light was in his eyes, and I gulped. I was really terrible at fabricating things on the spot. He said softly, "Who are you?"
"The winner is…!" The announcer suddenly stopped his sentence as the whole crowd froze. Since I had been previously occupied, I didn't get to see Dewei's entire match. I inwardly cursed. My heart hammered against my chest as finally the announcer moved to the side to reveal Kong Dei, who was lying face down on the ground, unmoving.
I wanted to know which skill Dewei had used for the instant kill, and I was frustrated. However, other people did not feel the same.
The crowd roared upon seeing the result.
"Unbelievable!"
"A commoner incapacitating Kong Dei with five mere steps? Impossible!"
"He must be using black arts!"
Only allowed on Creativenovels.com
"That's right, that's right! How else would they achieve such victory?"
"That Moonlight sect is teaching black arts!"
Hey, there was a limit to one's patience, and if these nobles continued to sully the divine skills I had imparted to my disciples, I would definitely start rampaging. These skills were ones from Heaven! How dare they say they were of black arts! I breathed in and out, trying to calm myself. I was being such a hypocrite. I had told the boys that I would not allow acts to be done out of revenge, yet here I was, restraining my urge to do just that.
Taren saw my clenched fists and he asked delicately, "What's wrong?"
"Because victory is suddenly with the commoners, nobles start to resort to slandering because they had lost face?" I intentionally raised my voice so the nobles nearby could hear me. I turned to look at Taren straight in the eyes. "Tell me, do nobles have no pride at all?"
I could feel palpable waves of anger surrounding me, and I saw one elderly noble stand up. He was about to hurl expletives at my face, but Taren himself stood up, prompting a hushed silence across the gossiping crowd.
"Please announce that the winner is Dewei." Taren told the announcer as he laced magic with his voice. "I did not see any Demonic intent with his skills, nor was there any black aura emanating from his person, which are both signs of practitioners of the black arts. Rest assured everyone, victory goes to the right person."
No noble was reassured though, and only the commoners in the opposite section of the colosseum shouted with joy. Although Taren was known as the good for nothing prince, he still held authority which could not be denied. He was also the son of the Imperial concubine, the woman whom the Emperor loved more than the Empress, so he was able to do anything he wanted without being scolded. In fact, the Emperor was so terrifyingly indulgent with this second prince, it would be no joke to say any crime of his would be pardoned no matter what.
When Taren sat back down, I could not restrain the gratitude I felt in my heart.
"Thank you," I said as I smiled at him for the first time.
"I don't need your thanks." He winked at me. "I only need your lips."
The smile froze on my face and a vein on my temple twitched. This damned prince! I turned my head away quickly so as to prevent myself from getting ideas on how to roast him alive in my head.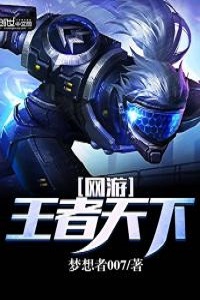 Cultivation Novel, 7x chapters per week. Book Mark Now!!
Dear Readers. Scrapers have recently been devasting our views. At this rate, the site (creativenovels .com) might...let's just hope it doesn't come to that. If you are reading on a scraper site. Please don't.
Title:
World of Expertsd
|
Tags:
Cultivation, Second Chance
Synopsis:
The online game <
> entered the whole world. It's a game about territorial construction and war to reconstruct alternate history. Although it's virtual, it'll change the world. Shi Hao, an ordinary freshman, decided to bravely enter <> in order to gain the approval of his beloved goddess's elder brother. He, however, accidentally got a super skill at the beginning because of a strange game-helmet.

---