Hi. If anyone interested, we are looking for authors who don't mind posting exclusively (under an exclusive agreement). You'll get paid a rate per 'new' chapter as long as it's within a certain word count.. (This is not a publishing agreement. So, you're free to post on amazon..etc.). The rate is determined based on the popularity of your current novel. Which shows that we're preferentially looking for novels with some readership already. If you're interested and believe you have a good novel, feel free to Message "Owner" on our
Discord Server (LINK)
. There are only a few slots. Thanks.
He used everything within his power to coordinate with Ji Mo Ya to destroy the Su Clan, this was partly because he wanted to eradicate the Crown Prince's Faction completely, but the real reason was that he wanted to help Huan Qing Yan take revenge against them.
Huan Meng Yue's tears flowed like a spring, "My lord, why are you treating Meng Yue so differently from before? Are you perhaps cursed by the Greater Demon? Or did that b*tch Huan Qing Yan use some underhanded methods? Meng Yue is feeling so pained, everything that Meng Yue had done was for my lord! If my lord truly no longer likes Meng Yue, Meng Yue is willing to die in front of my lord right now…"
Dear Readers. Scrapers have recently been devasting our views. At this rate, the site (creativenovels .com) might...let's just hope it doesn't come to that. If you are reading on a scraper site. Please don't.
The cries of sorrow were absolutely heart wrenching.
Bai Chen Feng lightly smiled, "Then you should just die."
His smile contained a heavy sense of disgust.
Huan Meng Yue did not expect Bai Chen Feng to be so direct, causing her to be dumbstruck for a moment.
Only allowed on Creativenovels.com
Bai Chen Feng kicked her away, "Huan Meng Yue, if are you still planning to use this prince as your stepping stone, then you have found the wrong person. This prince is no longer blinded."
Huan Meng Yue was flustered, "My lord, what are you saying? Meng Yue's feelings for you is true! Meng Yue absolutely does not have other intentions."
Bai Chen Feng smirked, "Huan Meng Yue, I am the first person you slept with, so this prince does owe you a debt, that is also the only reason why you are still alive now. From now on, this lowly life of yours is your own concern, this prince has no more relations with you. If you still continue to disturb me, do not blame this prince for being ruthless!"
Huan Meng Yue had used everything that she could to finally ask the guard to call Bai Chen Feng, yet little did she expect that things would turn out to be like this.
She had even used her Rouge Spirit Bird on Bai Chen Feng, but there seemed to be no effects at all.
So, she no longer wasted her breath, "My lord, Meng Yue has a secret to share with you."
Bai Chen Feng coldly stared at her.
"Meng Yue has a rare spirit treasure that is different from others. It has the ability to control and affect the spirit treasures of others. If Meng Yue is able to develop and grow, I will surely be a powerful arm of my lord, I am also willing to pledge my loyalty to my lord. If my lord does not believe me, Meng Yue is willing to make a Blood Oath…"
Who knew that Bai Chen Feng would return a mocking smile, "Are you done? Let me add on for you then, that is not your only secret, you also have a very nice elder sister…"
Huan Meng Yue was so shocked that she had forgotten to continue crying; she looked at Bai Chen Feng dumbfounded.
All she saw was Bai Chen Feng calmly taking out a small black bottle and holding Huan Meng Yue's lower jaw with a hand, he planned to pour its contents into her mouth.
Huan Meng Yue felt an ominous feeling and tried to struggle, "My lord, what… what… are you doing? Wu wu wu, let me go."
Bai Chen Feng's voice was cold as stone, "Nothing much, just some Spirit Erosion Liquid for you. Your Rouge Spirit Bird will likely turn into a Rouge Dumb Bird now. You should just be content as you are, this would be the best for everyone."
Although Huan Meng Yue was slated for execution soon, it's better to be safe than sorry.
After all, the person that was behind her was someone of great standing; to first turn her spirit bird into a dumb bird would sever their means of communication.
When Huan Meng Yue heard that, her expression changed greatly, she did everything she could to put up resistance.
She had already used the Butterfly Dance today, the Butterfly Dance had two functions: it could be used to cook spirit dishes or be used to kill. However, as her cultivation rank was still low, she could only use it once per day.
Under the state of being unable to use the Butterfly Dance, resisting Bai Chen Feng who was a Six Star Spirit Master was as good as trying to smash a rock with an egg.
No! She can lose everything else, but her Spirit Treasure must not be harmed!
Her survival was totally reliant on her spirit treasure!
Huan Meng Yue acted like a mad woman as she tried punching and kicking at Bai Chen Feng, but Bai Chen Feng's action was very quick. He used a hand to grab her lower jaw, forcing her mouth to open before turning the bottle upside down, pouring the contents into her mouth.
---
Cuppa: 6/12 chapters. Check out my patreon for extra chapters!
Current Releases: 10 Chapter Per Week. (Select 'Support Creator' below to check out my Patreon)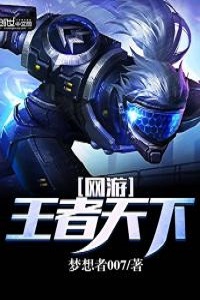 Cultivation Novel, 7x chapters per week. Book Mark Now!!
Title:
World of Expertsd
|
Tags:
Cultivation, Second Chance
Synopsis:
The online game <
> entered the whole world. It's a game about territorial construction and war to reconstruct alternate history. Although it's virtual, it'll change the world. Shi Hao, an ordinary freshman, decided to bravely enter <> in order to gain the approval of his beloved goddess's elder brother. He, however, accidentally got a super skill at the beginning because of a strange game-helmet.

---