Looking for Authors for Exclusive positions! Paid. DM the Admin on Discord if you're interested. LINK
Zhuang Nai Nai does now know whether she should laugh or cry, "What are you trying to say, Su Yan Bin?"
Su Yan Bin raises his eyebrows at her, "Don't cross the line, Zhuang Nai Nai.  Our boss is married, stop stalking him!  Don't you have the third party the most?  Are you going to be one, now?"
Zhuang Nai Nai does not know what to say, "Have your brain been kicked by a donkey?  Oh, just move over!  Let me in."
Su Yan Bin continues blocking her way, "You're the one that got kicked by a donkey!  I only called you over to give you a taste of reality.  Boss' wife is called Gu Qing Yan, Gu Enterprise's Eldest Miss.  She is a lot prettier than you, very dignified, very elegant, very noble.  You are nothing compared to her.  Besides, you and boss broke up 5 years ago.  A good horse will not go back to eat old pastures."
"I don't have the time to do this with you, Su Yan Bin.  Make way!"
Su Yan Bin continues blocking the way idly, "Our boss does not like you anymore, please accept that.  Besides, I already promised my sister-in-law to look after her man for her, I cannot possibly encourage a third party to meet boss.  You won't get to enter this door, today."
Zhuang Nai Nai: ………..
Only allowed on Creativenovels.com
She gives the heavens a big eye-roll, "Thank you very much, then, Su Yan Bin!"
Su Yan Bin does not understand what she is playing at, "Have your brain turned into a mush?  You are thanking me for not letting you in!"
At that moment, they can hear the sound of high heels clicking on the floor.  Both of them looks over to the sound of that noise, only to find the elegantly-dressed Zuo Yiyi walking over.  She clearly puts on a lot of effort into her looks today.
Even though she is the icy type of beauty, her face looks really pleased at the moment.
She has been trying to meet her Ting gege but always got stopped in front of his office.  It is not easy for her to get his location today, courtesy of a certain Liu Bing Xing, so she must perform really well today.  She must not let her Ting gege be taken away by that Zhuang Nai Nai.
She raises her chin at just the right angle, not too haughty or too humble.  She practiced this in front of the mirror loads of times.
Dear Readers. Scrapers have recently been devasting our views. At this rate, the site (creativenovels .com) might...let's just hope it doesn't come to that. If you are reading on a scraper site. Please don't.
As she walks towards the room, she can see Su Yan Bin standing in front of the door with a girl.  Aiya, is he teasing a beauty again?
She smiles, but when her eyes falls on that 'teased beauty', the look in her face changes greatly.
She looks at them in disdain, tipping her chin high, assuming her usual posture.  "Why is she here, Su Yan Bin?" her voice is very discourteous.
When Su Yan Bin sees Zuo Yiyi, his head aches.  He immediately makes way, "Please go in, Miss Zuo.  This little one dare not block your way."
Zuo Yiyi purses her lips as she stares at Zhuang Nai Nai icily, "What are you doing here, Zhuang Nai Nai?"
Su Yan Bin's head aches even more, "Can you just go in, Big Miss?"
Zuo Yiyi glares at Su Yan Bin, "Don't let her in.  Not everyone can simply enter this room!"  Then, she turns around to face Zhuang Nai Nai once again, "It is better for you to just leave.  Let me tell you this, even if you are Gu Qing Yan, everyone inside this room can ruin your entire family with just a swish of hand."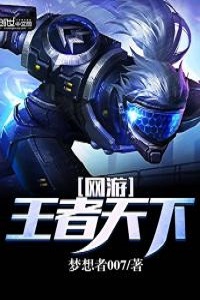 Cultivation Novel, 7x chapters per week. Book Mark Now!!
Title:
World of Expertsd
|
Tags:
Cultivation, Second Chance
Synopsis:
The online game <
> entered the whole world. It's a game about territorial construction and war to reconstruct alternate history. Although it's virtual, it'll change the world. Shi Hao, an ordinary freshman, decided to bravely enter <> in order to gain the approval of his beloved goddess's elder brother. He, however, accidentally got a super skill at the beginning because of a strange game-helmet.

---