Looking for Authors for Exclusive positions! Paid. DM the Admin on Discord if you're interested. LINK
The term dragon4dragonspecies is not something you should use lightly since it's often meant for a beast at the pinnacle of evolution or a great and difficult challenge that you have to overcome.
For Astrid7Astridcharacter though, it's merely something a little more on even ground than anything else she has hunted before. Astrid only saw this intruding dragon as a threat.
If it was any other dragon, she would slay it and then go after their lair in earnest.
However, she recognized this one from their brief encounter before. Not that many members of Neirlar's brood would look down on a guest, but this one did and did so brazenly.
Only allowed on Creativenovels.com
If this was the same dragon from before, then Astrid would at least hesitate, but she's injured and her mind is clearly not all there.
As Astrid got her bearings and stabbed her claws into the ground, Electra already unleashed an attack. In a battle of large beasts where their overall HP is a lot larger than humans by several times over, it was still a bad idea to take a direct hit from an opponent that you didn't know the strength of.  
Astrid immediately leaped backwards and narrowly dodged her attack just enough for Electra's claws to scrape through her scales.
Astrid growled in annoyance and immediately took a defensive stance.
She held the Dragon Lord title and just founded her own lair thanks to a small visit from the Dragon King. He saw her potential, and word quickly got out. Nierlar, as her closest relative, was informed quickly. However, he saw how inexperienced and youthful his niece was and considered letting her live in his lair for a few decades so she can grow before it became official.
When her half breed mate saved his son, he reconsidered.
Even though he was less than two decades old, he passed the second trial of becoming an adult dragon. In fact, the third trial, the trial of position, was redundant. As for the fifth trial, if Nierlar heard more than the stories of the tournament, he would undoubtedly believe that KMega6KMegacharacter was worthy of any dragon's lair with his unbreakable spirit. As for Astrid, he can see her desires for her mate as plain as day. She will only and ever be his, which might be enough to pass the final trial. As for the fourth trial, Nierlar watched from afar as Lazar rushed with all his strength to aid his new brood lord.
For Lazar, his position was in between two broods that were apart of both but not claimable by either. This was originally meant for him to be in the position of an ambassador, but when Electra showed up, everything changed. He acted without thinking in order to protect both broods from one another. If Electra should strike down Astrid, then that would look bad for the Dark Sky Brood since they hosted their wedding and formally recognized them as one of their own. However, if Astrid should strike down Electra, even if defending herself and her lair, that would be the same as declaring war on the brood that was her closest allies.
Dear Readers. Scrapers have recently been devasting our views. At this rate, the site (creativenovels .com) might...let's just hope it doesn't come to that. If you are reading on a scraper site. Please don't.
Astrid quickly dodged her attack since Electra's quick movements were easy to read, but that didn't make them any less slow or lethal. Add to the fact that Electra made contact a few times, anyone can tell that she was losing. In a desperate attempt to buy time, Astrid unleashed a weak breath attack that she had been building up while constantly dodging. To her delight, it struck Electra right in the face and caused her to pause, giving Astrid time to flee and regain her composure. While the flames dissipated, Electra pulled her neck backwards before lunging forward with a mighty roar.
With Astrid on even footing now, she did the same attack.
"ROOOOOOAAAAR!!!" (Both Dragons)
Both of their roars caused intense shockwaves and canceled each other out.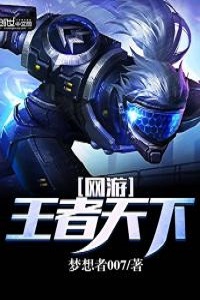 Cultivation Novel, 7x chapters per week. Book Mark Now!!
Title:
World of Expertsd
|
Tags:
Cultivation, Second Chance
Synopsis:
The online game <
> entered the whole world. It's a game about territorial construction and war to reconstruct alternate history. Although it's virtual, it'll change the world. Shi Hao, an ordinary freshman, decided to bravely enter <> in order to gain the approval of his beloved goddess's elder brother. He, however, accidentally got a super skill at the beginning because of a strange game-helmet.

---